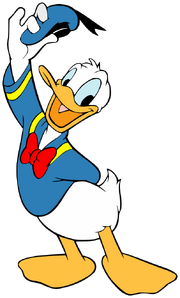 Donald Duck is an American comic created by Walt Disney. It is about three clever, but mischievous, ducklings and their humorous relationship with their uncle Donald Duck.
Donald Duck has a rich uncle called Scrooge. He never shares his wealth with anyone.
Donald Duck is in love with Dolly Duck, but sadly never seems to succeed in his romantic approaches.