Rigby is an American cartoon character. He has the leading role in The Regular Show.
His habits include: Gaming, kidding and eating buritos.
His best friends is are Mordecai and paps. His boss is Bensen and him are realy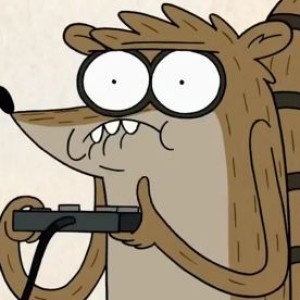 angry.
His friend Paps is realy crazy and stupid. He living in the park.
He has one butt ball and a big nose.